The Chair Massage : Benefits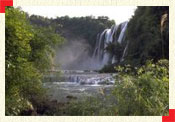 The Chair Massage is a new solution for the fight against stress and it is preventive, relaxing and energetic at the same time. It acts on the meridians and the acupuncture points in order to recover and free the body's energy circulation.

It is an energetic relaxation. done in fifteen minutes !


More effective than a coffee break, the Chair Massage alleviates daily aches such as back aches, cephalic, back of the neck tensions, nervousness.


The Chair Massage :
> Permits to reconnect to the self, body and environment.
> Helps to let go of cerebral hyperactivity
> Provides for tonic calmness and new energy
> Alleviates muscular aches due to bad posture
> Favours refreshing sleep
> Diminishes daily stress
> Draws in better physical and emotional well-being

The practise of Chair Massage is becoming more popular on our old continent and can henceforth be observed in multiple places : enterprises, salons, conventions , expositions, airports, rest areas. and even in some Casinos !